Midland
Geoff Lusher
Branch Chairman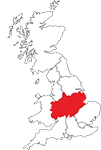 Welcome to the Midland Branch
If you're interested in buses in any part of Central England, we can help you get more from your hobby.
We produce a Branch Bulletin every month
We arrange operator visits most months between April and October
We hold meetings most months between November and March
We welcome people of all ages and interests
Our Branch Bulletin
We are particularly proud of our monthly Midland Branch Bulletin.  It contains comprehensive details of bus service changes and developments made by every operator large and small throughout the Midlands, along with photos and regular Route Observations. 
To download a free sample Midland Branch Bulletin click here.
Visits
During the Summer and Autumn we go out on visits to bus operators - from the largest to the smallest - throughout the Midlands and beyond. Most visits are to garages where we can see and photograph vehicles, and we include calls at towns to see buses in service. We also do one or two Route Tours each year, travelling around by service buses for a day in order to get a feel for an area's operations and vehicles.
What is an Omnibus Society visit like? In April this year we first went to National Express West Midlands (NXWM) new Perry Barr garage, only opened in December 2022 and really state-of-the-art. We were welcomed by the Head of Operations for National Express and given a tour of the garage, including the parking and engineering areas, the Presentation Bay and the Operational Hub. Some of us also had a go on the driver simulator!
We then moved on to have a tour of NXWM Walsall garage, notably seeing the Hydrogen fleet and two of the heritage vehicle fleet which are being renovated.
After a lunchbreak at Cannock Bus Station we visited Chaserider Buses, where the Operations Manager gave us a tour of its garage in Cannock and we saw vehicles from sister company Centrebus. We completed our day with a visit to Select Buses of Penkridge to see much of its fleet.
Adding to all this, staff from the operators were on hand to answer our many questions.
We hope you will be tempted to join us. To see our visits programme click here.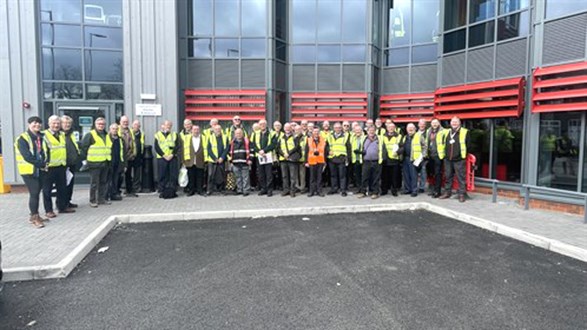 A Midland Branch visit in action. Here we are at the entrance to the impressive new Perry Barr garage of National Express West Midlands.
Meetings
During the Winter and Spring we hold meetings in Derby, in Birmingham or online using Zoom. Most meetings include a talk by guest speakers on a wide range of bus-related subjects. We have interesting talks from Senior Managers in the bus industry, other industry professionals and enthusiasts, including our members.  If you are an OS member you can access YouTube videos or PDF versions of our Zoom speaker talks on our Meetings Notes page.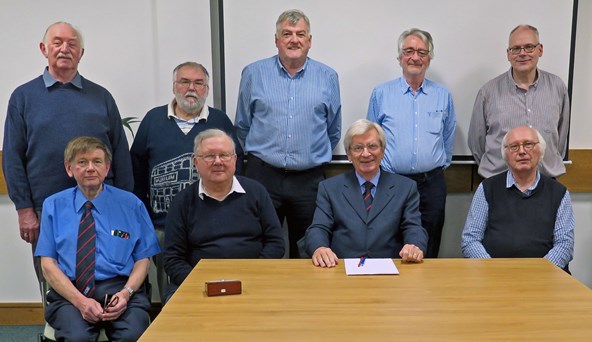 The Midland Branch Committee
Sitting (L-R): Richard Morgan, Jim Froggatt (Treasurer), Geoff Lusher (Chairman), Mike Baylis (Secretary).  Standing (L-R): John Pettifor, Roger Pope, Gary Nolan, Geoff Fisk, Peter Hale.
Friends
Meetings and visits also give you the chance to meet fellow bus enthusiasts - and make new friends. We have almost 200 members with interests in all aspects of the hobby, so whatever your particular interest you will find people who share it with you.  We will make you welcome.
The Area We Cover
The Midland Branch covers Derbyshire, Herefordshire, Leicestershire, Lincolnshire, Northamptonshire, Nottinghamshire, Rutland, Shropshire, Staffordshire, Warwickshire, Worcestershire and the West Midlands.
East Midlands Bus Enthusiasts Group
The East Midlands Bus Enthusiasts Group (EMBEG) is associated with the Omnibus Society, and works very closely with the Midland Branch. EMBEG arranges its own meetings and visits, supplementing our activities, and Midland Branch members are most welcome to take part in them.  If you would like more information about EMBEG and its activities, please contact us - see below.