Ab
O

ut Us
Your best route to understanding the British bus industry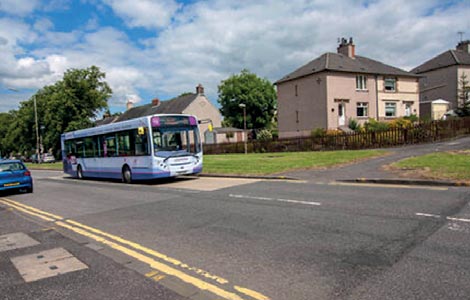 Only the Omnibus Society, as implied by its name, covers all these aspects of the bus industry. Instead of focusing on one specialised area, we cover a wide range of subjects and give our members access to the realities of the bus industry. Our aim is to enable everybody with an intelligent interest in buses to find out not just what is happening but why it is happening.
Whether your prime interest lies in past or present operations, company or route history and development, fleet changes or any other aspects, the Omnibus Society will keep you informed. Meetings of the Society are regularly addressed by leading figures from within the industry and we run visits to operators and manufacturers and longer study tours. The Omnibus Magazine contains a wealth of topical and historical articles and records route developments across the country; the magazine is backed up by more detailed regional publications from affiliated local Branches. The society's extensive archive of timetables, photographs and other printed material offers extensive research facilities.
In short, the Omnibus Society exists to study every aspect of the history and onward development of road passenger transport.
Interested?
Many of our events are "Open to all" so you're more than welcome to come along and see what it's like to be a member of the Omnibus Society. See our Events page or contact your local branch for more details.
Join Now